Hardwood Floor Repairs
WoodCraft Floors Inc. has been repairing hardwood floors in New York City, the Bronx and nearby areas for more than 30 years. For more information please call (212) 587-3512 for NYC, (516) 404-0371 for Long Island, and (718) 325-0666 for Bronx/Westchester. Our skilled professional craftsmen have the experience and fine attention to detail needed to carry out expert hardwood floor repairs that are often scarcely noticeable when completed.
We always carefully assess every job before starting and will discuss with you the techniques we think will best repair and restore your hardwood floor to look like new. We aim for your complete and total satisfaction and are confident that we will be able to do the job right, on time and on budget, and at a very affordable price.
In particular we are extremely proficient in:
Filling dents, nicks and deep scratches
Stain removal
Replacing badly damaged planks, even in antique floors
Fixing squeaks
Stripping and refinishing
Refinishing sun-bleached areas
We are more than willing to carry out any other type of hardwood floor repair, including spot repairs, too. We always give a free quote and will walk through every job with you before starting any work. We are confident you will find our prices very reasonable and significantly less costly than replacing your entire floor.
Our contractors and customer service team are polite and courteous and will treat your property with respect. Your customer satisfaction is paramount and we will keep on working until you are happy with our results. All our workers are fully insured and licensed and will provide insurance certificates if required.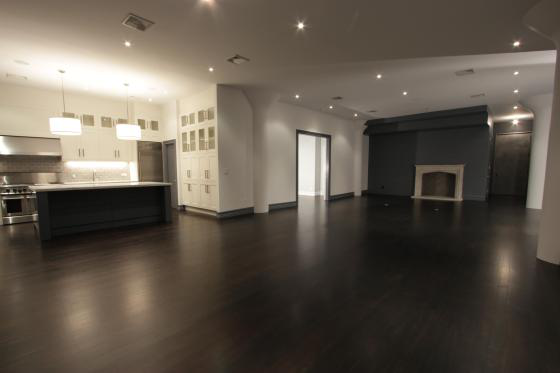 Find out why so many New York and Bronx clients recommend WoodCraft Floors Inc. hardwood floor repairs services to their friends and business colleagues.
Give us a call today and within less time than you would think your scratched and battered hardwood floor could become the gleaming, property-enhancing showpiece of your home or business.
WoodCraft Floors Inc. for beautifully finished hardwood floor repair services at an affordable price.