Hardwood Floor Restoration
Is your New York City hardwood floor looking scratched and dull?
Does it need refinishing to bring back its true gleaming glory?
Do you want your hardwood floor to shine again at an affordable price?
Then WoodCraft Floors Inc. is the company for you. Our skilled contractors work quickly and efficiently and will soon refinish your floor to look as good as new.
To find out more, phone (212) 587-3512 for NYC, (516) 404-0371 for Long Island, and (718) 325-0666 for Bronx/Westchester.
Everyday foot traffic can take its toll on hardwood floors, and over time their appearance can become worn out and dull. We are experts in removing scuffs, nicks, scratches and day to day wear and tear and will restore your hardwood floor to gleam like the day it was first installed.
We'll start by completely sanding the uppermost layer, and then fill in any gaps before refinishing the surface. You can choose the finish of your choice – maybe you'd like a different stain or varnish this time? We use only the greenest, most environmentally friendly products that are safe to be used around your family, friend, business colleagues and pets.
Restoring your hardwood floor is very affordable and much less costly than replacing it completely. A beautifully refinished hardwood floor will become a much praised talking point of your business property or home.
At WoodCraft Floors Inc., we also offer a light sanding/refinishing process that involves less mess and dust. With a fine buffing machine we lightly sand the newest layer of varnish and are able to bring your floors back to life; this process is much quicker but will not remove deep gashes or badly stained areas. This process is less expensive.
Whichever method you choose, our craftsmen are skilled and proficient and will refinish your hardwood floor with the minimum of mess. We are proud of our track record of finishing jobs on budget and on time. We always give a free estimate for every job and our customer service staff will be pleased to answer any questions you may have.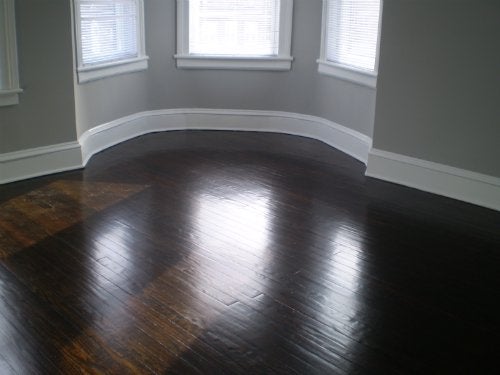 WoodCraft Floors Inc. is fully licensed and insured and will provide certificates of insurance on request. We guarantee our work because we want you to be happy and satisfied with the job we do. We have many long-term clients in New York City and the Bronx who stick with us because we do what we promise, on budget and on time.
We are confident that we can bring your hardwood floor back to life with our refinishing techniques. Give us a call on 516-404-0371, or (212) 587-3512 for NYC, (516) 404-0371 for Long Island, or (718) 325-0666 for Bronx/Westchester and we'll be happy to give you a free quote.